Banned Book Trading Card: In Cold Blood
By Technica Staff
(All information provided below was created by the Chapel Hill Public Library and the artists who provided artwork featured on the Banned Book trading cards.  For more information on the library's celebration of Banned Books week, visit http://chapelhillpubliclibrary.org/banned-books/banned-books-trading-cards/.)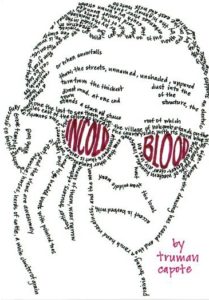 Book: In Cold Blood by Truman Capote
Reason for Banning: Capote's true crime book tells the story of a family's murder in graphic detail. When a high school teacher in California added it to the curriculum, school district officials and parents said it was "too violent for a young audience." Ultimately the school board unanimously approved its use in the curriculum.
Artist: Neera Skurky
Artists's Statement: While many famous writers remain faceless and known only for their words, Truman Capote's profile and glasses are universally recognizable.